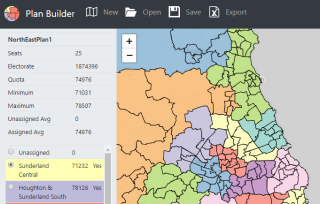 Plan Builder
Now updated with December 2019 electorates for English regions.
Edit Plan Parameters to apply the new electorates to existing plans.
Change the colours and borders used and display plan constituency numbers as labels.
Go to Plan Builder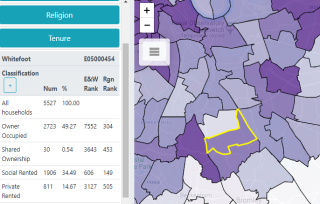 Census Statistics
Selected Key Statistics from the 2011 Census for England and Wales.
Includes more detailed maps and data than the previous version on this site.
Lists the top 20 wards regionally and nationally within each classification.
Go to Census Statistics