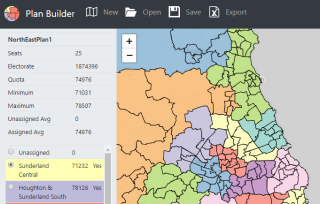 Plan Builder
March 2020 Westminster parliamentary electorates by ward for Scotland have been added.
March 2020 electorates for prospective wards in 16 London Boroughs and 6 unitary authorities now available.
We now have the complete set of wards to be used in the 2023 boundary reviews in England, Scotland, Wales and Northern Ireland.
Postcode level electorate data for Scotland may be available later in the year.
Go to Plan Builder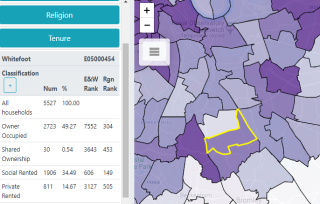 Census Statistics
Selected Key Statistics from the 2011 Census for England and Wales.
Includes more detailed maps and data than the previous version on this site.
Lists the top 20 wards regionally and nationally within each classification.
Go to Census Statistics