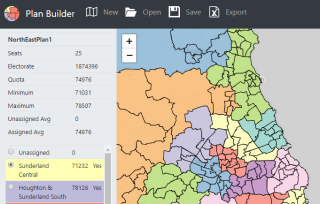 Plan Builder
New feature added: two methods to split wards.
Split ward by polling district for London and most Metropolitan boroughs.
Draw a polygon to split any ward.
Go to Plan Builder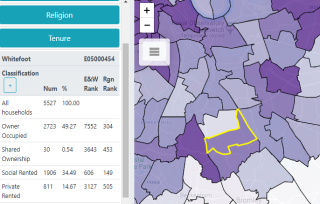 Census Statistics
Selected Key Statistics from the 2011 Census for England and Wales.
Includes more detailed maps and data than the previous version on this site.
Lists the top 20 wards regionally and nationally within each classification.
Go to Census Statistics