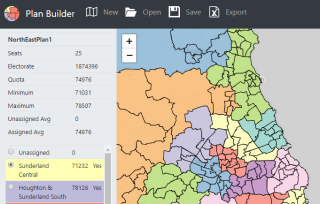 Plan Builder
Create a new map of parliamentary constituencies.
Alter the number of constituencies and permitted variation from quota.
New - options to create a plan for all English wards (may be slow to download) and for London using polling districts as building blocks.
Go to Plan Builder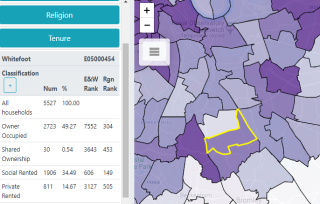 Census Statistics
Selected Key Statistics from the 2011 Census for England and Wales.
Includes more detailed maps and data than the previous version on this site.
Lists the top 20 wards regionally and nationally within each classification.
Go to Census Statistics